My name is Johan and I live in Belgium in a small village located just off the coast. I got married to Kristien on a Vegas-trip back in 1996 and we have one daughter, Ellen. I enjoy good food, cycling trips along the coast and the occasional trip to European battlefields (Normandy) or the States. I am a Senior NCO in the Belgian Armed Forces with over 35 years of service and work as a recruiter in the local Defense Information Center.
I started collecting WW2 US militaria at the age of 10 back in 1976. Since then I have gathered quite a collection of WW2 US militaria consisting of nearly all types of uniforms and equipment worn in the ETO from 1942 thru 1945. After I quit re-enacting in the early 90's, I concentrated on collecting original artifacts from the Normandy and Ardennes battlefield. My collection includes original marked helmets and jackets of Airborne, Ranger and Infantry units of major battles of WW2.
I also regularly ride my Harley-Davidson WLA (Liberator) motorcycle, my US Army bicycles, or I take my GPW Jeep for a ride along the coast.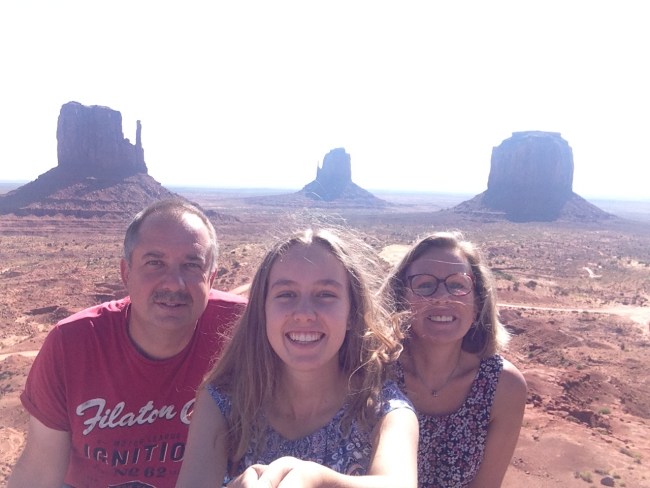 This is us at Monument Valley, Utah (August 2017)