From February 5th to March 20th, 2005, several Belgian military bicycle enthusiasts worked together to create a 20th century military bicycle exhibition in Nieuwpoort, Belgium. The expo was named 'Oorlog op 2 Wielen' (Flemish for ' War on 2 Wheels') and featured roughly 20 bicycles from 1905 to 1995. The oldest bike on display was a French Capitaine Gerard Folding Bicycle from the Great War and the youngest a contemporary 1995 Belgian Army bike....
Bicycles came from the collections of Philip Moreau, Cris Ryckewaert, Jean Lummerzheim, Gustaaf Desmet, Eric Baecke, Eric Delanghe and from my own collection....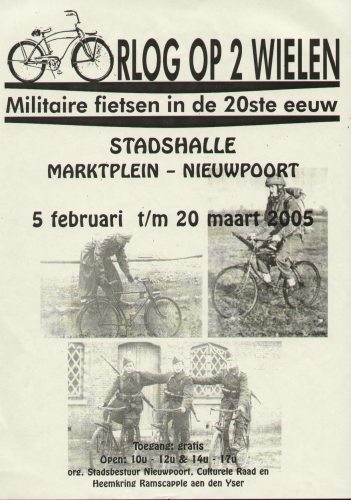 The expo poster featured several typical wartime bikes...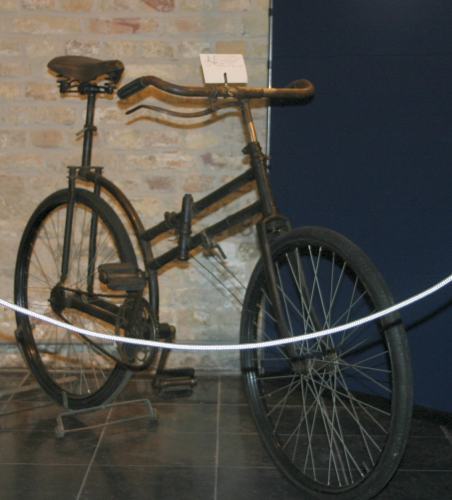 French WW1 'Capitaine Gerard' Folding Bicycle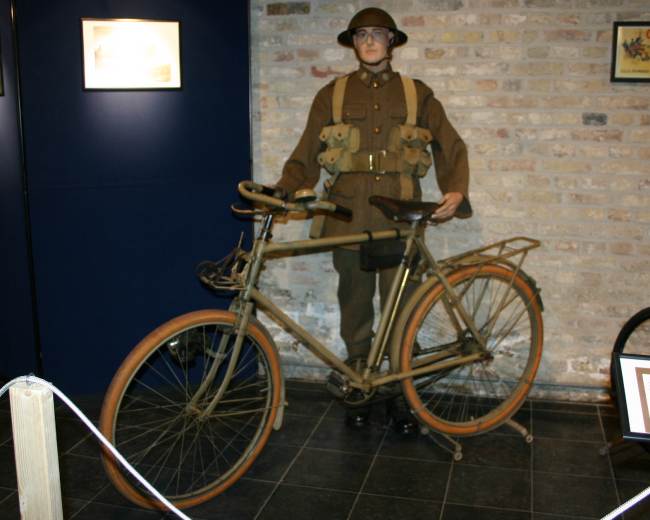 British 1916 Mark IV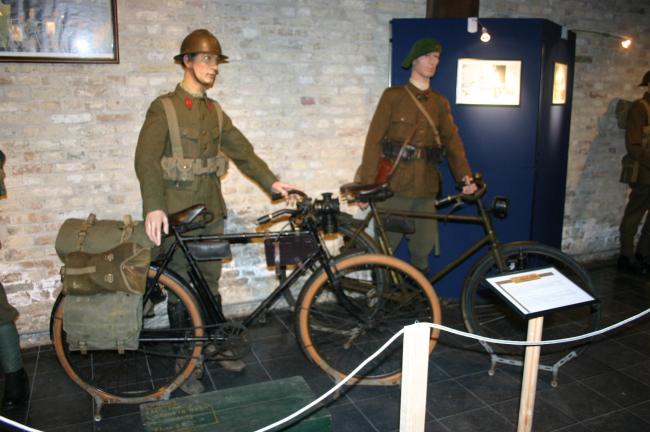 1938 and 1940 Belgian Army bicycles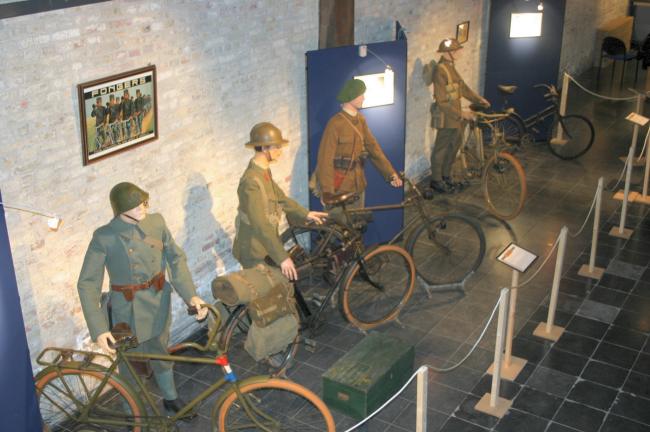 Top view showing a 1932 Dutch Army bike lower left....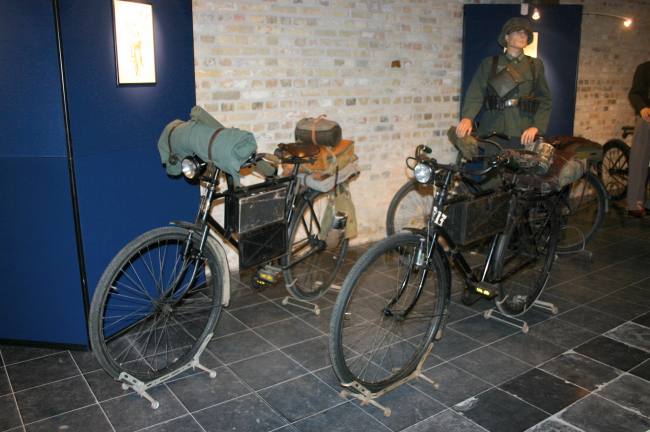 WW2 German bikes, fully equipped....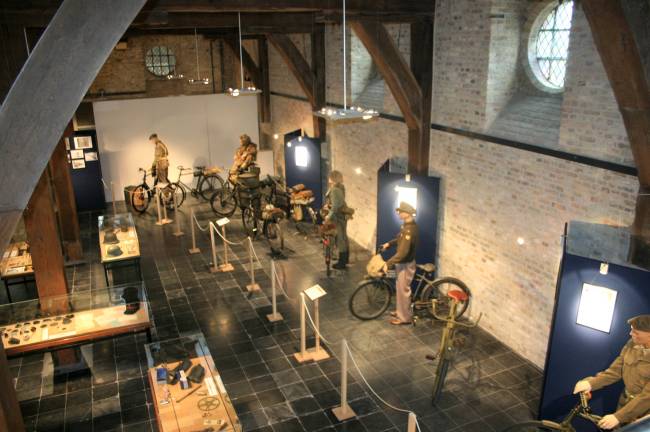 British, German and US bikes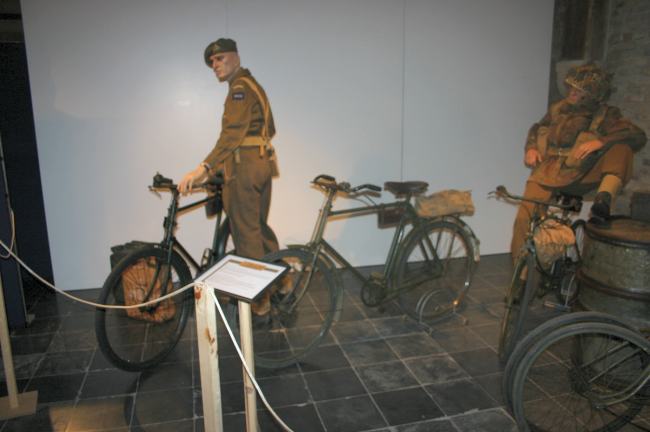 WW2 British Mark V and Folding Bicycles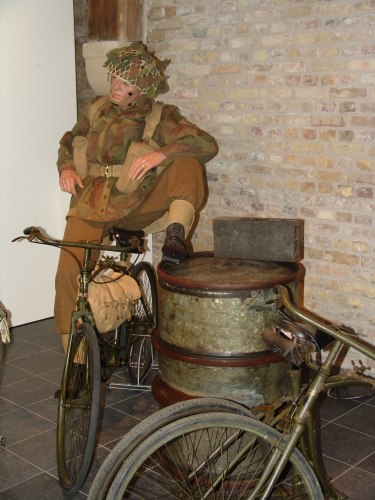 BSA Folding Bicycles, generally associated with British Airborne Troops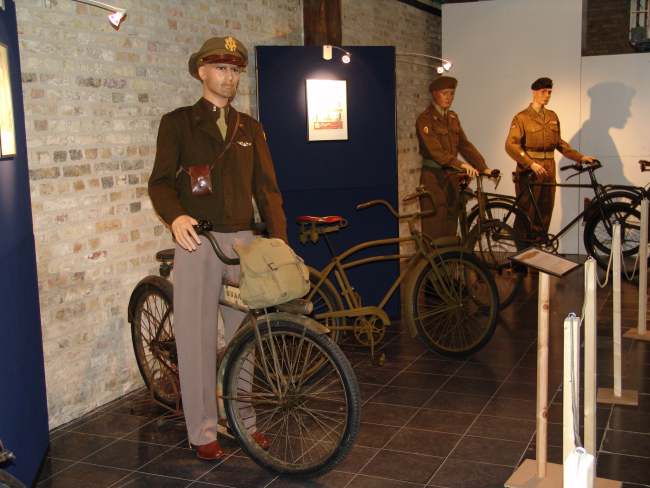 WW2 US Army Westfield Columbia's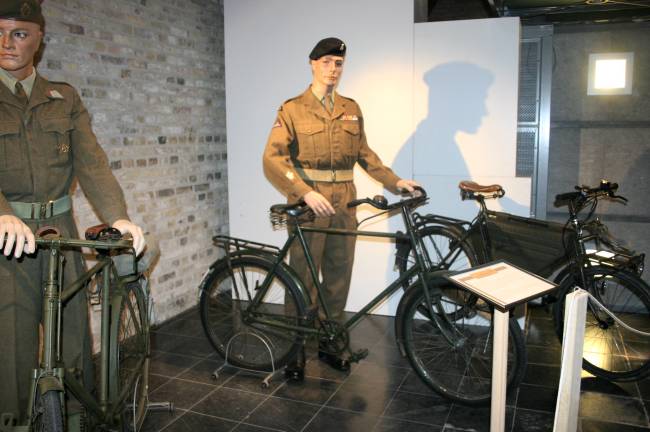 A Mark V and Mark VI in post WW2 use with a 1993 Swiss Army bicycle on the right